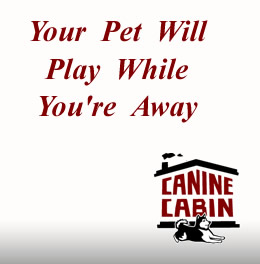 Training
Training Classes
Training Classes are offered on a regular basis. Please call or e-mail for our current class schedule.
Training Class Rates
Class
Age
Rate
Weeks
Puppy Kindergarten
10-16 weeks
$100
5
Beginner
Upon completion of Graduate Puppy


or by consultation

$130
7
Beginner II
Upon completion of Basic I


or by consultation

$125
7
Private Lessons Available
N/A
$95 for 1 hour
N/A
Agility
Beginner - Advanced
$120
5

Contact us to rent our training room. Rates start at $20.00/hour.
We Discuss in all of our classes:
Dog-Dog aggression
Dog-Human Aggression
Pulling on Leash
Coming When Called (The First Time!)
Excessive Barking
Jumping
Building a Better Relationship Between you and your Dog
House Training Problems
Basic Obedience Commands
Diet Counseling
Grooming Education
More Discussed as needed based upon class
Behavioral Counseling
Behavioral Counseling

| | |
| --- | --- |
| Per Hour | $95 |
Private in Home Behavioral Counseling available for problems such as; barking, house training, aggression, separation anxiety, and other concerns. Call 320-743-5838 to schedule an in home consultation.
Board and Train (Kick Start Program)
These are different programs specifically designed for the busy individual. These require you to drop off your dog for a period of time and return at the end of training.
$1,650

4 week Boot Camp Program (Indoor work only)

Lessons include:
Sit
Come
Stay
Down
Stand
Got to your Bed
Crate on command
In addition to these commands we work on basic manners such as, no barking, jumping, etc...
$900

Outdoor Distractions Program

After this program you may choose to add on an additional 2 weeks of training to work on Outdoor Distractions

Lessons include:
come when called off-leash with various distractions
acting calm around different people and other dogs
doing longer sit and down stays with people and dogs present and even with handler out of sight
$2,925

Specialized Behavioral Modification Program

If your dog has specialized needs or certain behavioral problems such as fear aggression, separation anxiety, dog-dog aggression, or human-dog aggression they will need to enroll in our Specialized Behavioral Modification Program. This is a 6 week course designed to teach all of the above behaviors and work on new or specialized skills your dog might need to help them build confidence and trust. No problem is too difficult for us. We have been training dogs for over 18 years and have encounter just about every situation.